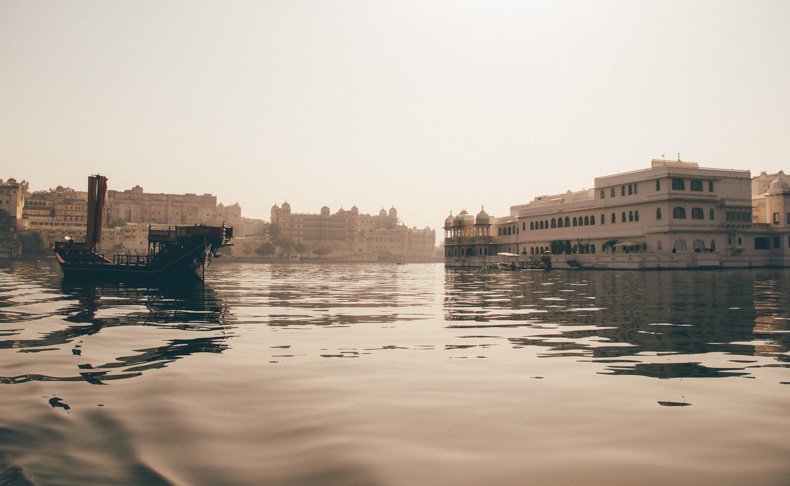 Weekend trip (2 day trip) itinerary to discover Udaipur
While Udaipur is a place where you can spend your life enjoying its weather and lakes but If you have only two days in Udaipur, here is a suggested weekend itinerary that will allow you to see the highlights of the city:
Day 1 of your weekend trip to Udaipur:
Morning:
Start your day with a visit to the City Palace, one of the most famous attractions in Udaipur. The palace is a beautiful complex of buildings, courtyards, and gardens, and offers great views of the city and Lake Pichola.
After visiting the City Palace, head to the nearby Jagdish Temple, a beautiful Hindu temple that was built in the 17th century.
Afternoon:
After lunch, take a boat ride on Lake Pichola. This is a great way to see the city from a different perspective and to get some beautiful views of the palaces and other buildings along the lake.
In the afternoon, you can also visit the Saheliyon Ki Bari, a beautiful garden that was built for the women of the royal household. The garden has fountains, marble elephants, and other beautiful features.
Evening:
End your day with a visit to the Bagore Ki Haveli, a beautiful mansion converted into a museum. The museum has a collection of artefacts and displays that provide insight into the history and culture of the region. The haveli also hosts an evening cultural show with traditional dance and music performances.
Day 2:
Morning:
Start your day with a visit to the Monsoon Palace, also known as the Sajjan Garh Palace. The palace is located on a hill overlooking the city and offers great views of Udaipur and the surrounding countryside.
Afternoon:
After lunch, visit the Fateh Sagar Lake, another beautiful lake in Udaipur. You can take a boat ride on the lake or just relax on the shore and enjoy the views.
Next, visit the Shilpgram Crafts Village, which showcases the traditional arts and crafts of Rajasthan. The village has a variety of workshops and stalls selling pottery, textiles, jewelry, and other handicrafts.
Evening:
End your day with a visit to the Vintage Car Museum, which has a collection of classic cars from the 1920s and 1930s. The museum is located in the Garden Hotel and is a great place to see some of the beautiful vintage cars that were once used by the royals.